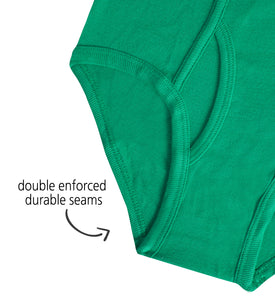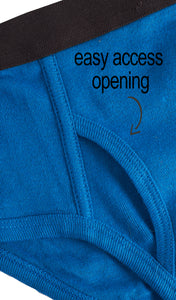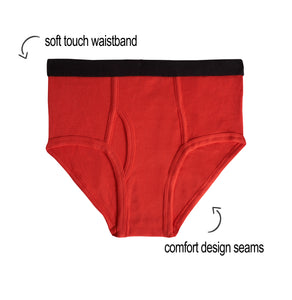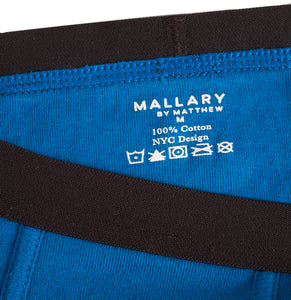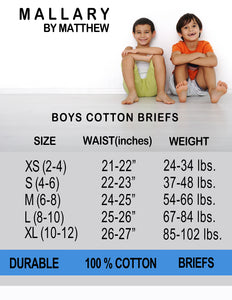 Mallary by Matthew briefs are made to endure the toughest boys! Made of 100% cotton, our boxer briefs are stretchy, breathable, and durable. Our 8-Pack briefs underwear are available in multiple colors and designs, including: Blue, Green, Red, Orange, White, Grey/Gray, and Black. They come in multiple sizes: X-Small (2-4), Small (4-6), Medium (6-8), Large (8-10), and X-Large (10-12). We guarantee that our briefs are Great for everyday use and will keep you boys cool and dry! By using a great quality cotton, these briefs will last wash after wash. The elastic is designed to keep them in place without bunching! The soft cotton underwear will be the best part of getting dressed.
Exchange
I've tried to reach your offices but no response. I returned my most recent purchase because I had the wrong size. I need the 2XL. You should be receiving them soon. I really like the underwear and will continue to buy. I look forward to your response.
Our son will wear these
We've been buying these for several years. The waistband is NOT too thick and fussy, like all the other brands are. The cotton is soft too, and the fit is just right. They're literally the only brand our son will wear. He's growing out of the xxl's, and that's their largest size, so now what're we gonna do? ;-o
Love them!!
Both my boys absolutely love these underwear! For reference, one is stocky and thicker, the other is lean and strong - - but they're the same height. Both wear size S in this brand.
Things they like: undies look like dad's, fit well around both waist and thighs (had problems with other brands loosening in the leg over time and with *ahem* parts flopping out and about on the skinny child), they like the colors, and they say they're comfortable.
To boot, I got them on sale this time and so they were cheaper directly through Mallary by Matthew's website than through Amazon, which is where I encountered them first. I'm trying to steer away from Amazon these days, so I was really excited about that!!
I highly recommend!!